It has been three years since cannabis (weed, pot, ganja, Reggie – however you choose to call it) was made legal for recreational use across Canada. The results have gone as most of these kinds do. Instead of a clear list of federal requirements, the provinces have adopted their own different sets of laws. The long story short is that this means buying cannabis is different in Montreal than in Toronto, Halifax, Vancouver, and so on.
It can be hard to keep the zigzagging laws straight. For example: in eight out of ten, you can legally buy cannabis at nineteen. Alberta, the lone rebel, permits it at eighteen. On the other end, the legal age in Québec is twenty-one, the highest in the country. Among other things Montreal residents may do before buying cannabis from a dispensary in the city: leave home without a parent's permission, sue or be sued, or run for an election.
Regardless, 2018 marked a big year for cannabis-friendly Montrealers. Despite some restrictions, it is now legal to buy weed, whether in a store or online. Throughout Montreal, it has become more and more common to see people waiting in lines and coming in and out of dispensaries. Convenient online options make cannabis as easy to impulse buy as anything else on the internet. There is a normalcy developing vis-à-vis cannabis being bought and sold in public. The experiment continues, but a march towards a productive and affordable market for cannabis sales in Montreal, Quebec, and all of Canada has begun and continues.
For those of you who like to keep a steady knowledge of how to best buy your Montreal cannabis, today's state of affairs is a mix of old and new. An ever-changing landscape affects recent as well as tried-and-true methods of pot buying. The following is a guide to help you through the ins and outs. Load a fat one (roll a joint, fire up your vape pen, dunk a pot brownie in cold milk – however you prefer to partake), and let's dig in.
1. Where can you buy cannabis in Montreal?
Cannabis is not universally legal in Montreal. The government of Québec created the Société Québécoise du Cannabis (SQDC) to run all of its recreational cannabis sales. All other recreational Montreal cannabis sales are still against the law. This leaves the enterprising Montreal cannabis seeker with three choices. You can roll the dice with the latest cannabis dealer you've found. You can endure the long lines, high prices, and low payoff of the SQDC storefront dispensaries. Or, by getting yourself a cannabis card, you can shop online on Canada's top medical cannabis distributors like BudgetGreens if you want the best shot for high quality at the right price.
Dealers
The oldest method in the book, around (probably) since the dawn of humankind, cannabis dealers on the black market still sell cannabis for the cheapest price. On WeBeHigh, a website that gives advice on all things cannabis for many cities across the globe, Montreal cannabis users highlight their city's dealers' low prices. And it's not low-shelf stuff, or even caprese salad. You get a good bowl for your buck, so to speak.
Despite the SQDC's efforts to provide Québec residents the most affordable cannabis prices, consensus remains that Montreal cannabis sold by the SQDC is still at too high a price, without being much better than what's on the street. Yet, while you may be able to find better prices buying from a dealer, there are trade-offs. The quarter ounce in the Ziploc bag from your friend's friend's new dealer is neither tested nor legal. Knowing that your source is reliable matters.
What can you do? The SQDC has high prices. You don't know if your dealer's stuff is good or bad. Why not head over to BudgetGreens, where what you'll find is medical-grade stuff strong enough to make you put your shoes on the wrong feet for prices that aren't reserved for yuppies and suits.
SQDC Dispensaries
There will almost certainly be more, but right now Montreal has four SQDC locations where you can buy cannabis, which are located throughout the city. They bear all of the stereotypes of modern dispensaries – long lines, stern doormen, and high-tech interiors. Each has a wide range of quality weed products, from cannabis flower and pre-rolled joints to oils and cannabis-infused beverages and capsules. Staff members wait on hand to talk with customers about their different products.
However, limited access, tales of long lines, and high (wink, wink) prices ring true. Anyone who's spent hours waiting on a roving weed dealer can see the irony in a dispensary wait time that takes nearly as long. And what to make of it, then, when you've finally made it inside of the dispensary, and you see prices for products that you know could be beat elsewhere?
Fortunately, the internet has intervened. Online dispensaries like BudgetGreens and CheapCanna boast some of the best cannabis product lines there are to shop from. Plus, they prevent you from even having to worry about long lines and wait times. These online dispensaries beat the SQDC's inconveniences, while also providing a safe, legal way for Montreal cannabis users to make purchases.
Buying Cannabis Online
Montreal cannabis users without an approved medical cannabis card don't have access to the ever-growing market of dynamic cannabis suppliers outside of Québec. That's why obtaining a medical marijuana card is so key. With this cannabis card, Montreal cannabis users can circumvent Québec's provincial laws concerning cannabis and abide by Canada's federal laws for medical marijuana, namely that medical marijuana cardholders can be nineteen years old and shop from approved online vendors across all of Canada.
What does all this mean? You need to apply for a cannabis card. With it, you get easy, legal access to Canada's cannabis leaders like BudgetGreens and CheapCanna. Buying cannabis online has become the premier choice for Montreal cannabis users. It is a perfect storm, providing consumers the highest-grade cannabis for the best price with the lowest amount of hassle.
I mean, BudgetGreens is currently selling ounces for $98. Go now – before it's too late!
Where Can You Smoke Cannabis in Montreal?
Important to note: in order to purchase recreational or medical cannabis online, you must be able to list an address in Montreal where the cannabis can be shipped. This means that, for those visiting but not living in Montreal, unless you can provide an actual address where you will be able to receive your cannabis, travelling to the city dispensaries will be your best bet.
And take heed (this applies to Montreal residents, too): the Québec government still forbids public consumption of cannabis. This means you can't bop over to a park, into a cafe, or out onto one of Montreal's many beaches and set fire to your skunky flower. Just about any public place that you can think of is forbidden – outdoor commercial spaces, like bar and restaurant patios; a whole host of public places such as parks, playgrounds, and sports fields; and all manner of public roads. You can eat edibles outdoors. No one can arrest you for eating a brownie, candy gummies, or beef jerky in public. Just remember that, if they later find you on the ground of the restaurant patio, raving about how the clouds all look like different kinds of animals, there will still be trouble.
The gist is this: once you have your cannabis, the only place you can legally use it is in a private location. For Montreal residents, it's simple: wait until you get home to light up. For the rest of you wanting to use cannabis in Montreal, whatever your trip, the rule is not one to forget. Do you have a friend or family member in the city you can crash with? Have you set up a cannabis-friendly Airbnb? Beware of an additional rule: landlords have the right to forbid you from using cannabis on their property. More and more homeshare options in Montreal are cannabis friendly – learn more here about the cannabis tourism industry – but it is still worth clearing up with your host.
2. What you need to buy cannabis in Montreal?
Given the options listed above, what do you, the Montreal cannabis user, need in order to buy good pot in Montreal today? Let's go back to our three categories.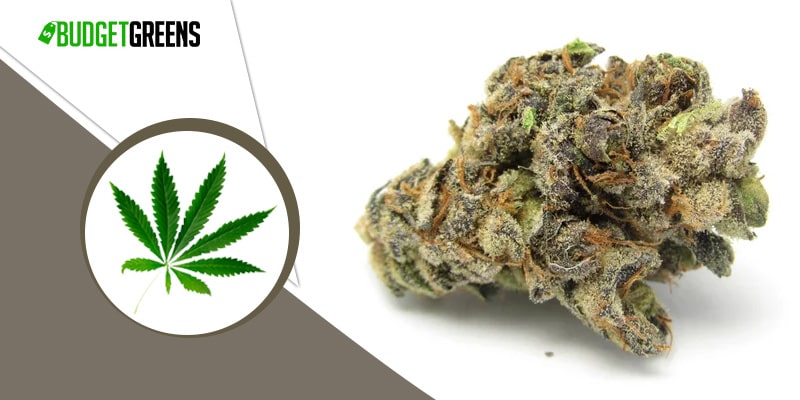 Dealers
Those looking for access to a cannabis dealer can do one of many things: network amongst friends, go to a music festival, work at a pizza restaurant, get into frisbee golf, form a band – the list goes on. A popular place in the city to find dealers is the Plateau Mont-Royal, which is just west of downtown. The WeBeHigh Montreal cannabis community agrees that, if you're visiting Montreal, this is the perfect place to find good, affordable weed and stunning city views.
However, the unshakable challenges of doing business with a weed dealer never go away. They are hard to find. They are all hard to get a hold of. Often, they take forever to respond. You can't be certain of where their product is sourced from or, in rare yet severe cases, what that product might be laced with. And it's illegal. The counsel for finding a cannabis dealer in Montreal is the same as it has always been everywhere: there are many ways to find them, but understand the risks involved
SQDC Dispensaries
The SQDC dispensaries are a great option for Montreal cannabis users who can afford buying from them. Similarly, they meet the needs of those who don't face an inconvenience by going to wait at the storefronts. This primarily means of-age residents within reasonable distance of the dispensaries in city proper. Between this small number of locations, the higher prices, and the age requirements, the four SQDC dispensaries are hardly a one-stop shop for everybody. As long as they bottleneck their supply in face of citywide demand, the SQDC dispensaries won't consistently serve the needs of much more than a small number of Montreal cannabis users.
Buying Cannabis Online
The fact persists that Montreal cannabis users remain forbidden from an evolving market of online vendors across the country, including CheapCanna and BudgetGreens, which have some of Canada's best selection of cannabis products and ship right to your door.
This again illustrates the need to obtain a medical marijuana card. The benefits of buying cannabis online in Montreal from online dispensaries like BudgetGreens are well documented – amazing quality, reasonable prices, second-to-none user experience. The only thing in your way is the possession of a cannabis card. And, in case you have doubts,by obtaining a medical marijuana card you join a population in Canada which has jumped by 30% in the last decade. It is easier than ever before to obtain. What's more, the application is straightforward and free. You can initiate the process by consulting the broad list of eligible medical conditions with your doctor.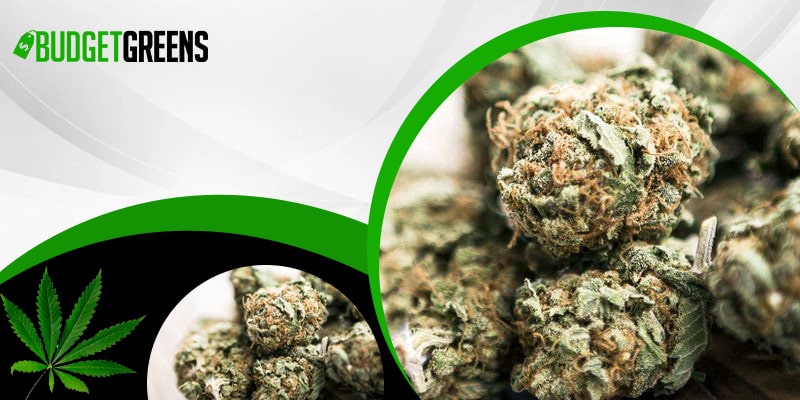 Benefits of Weed Delivery
Are you tired of tracking down a relative stranger in order to purchase cannabis? Does waiting in long lines make you want to cry, or rip your hair out? Or, put a different way: how do you feel about filling out a cannabis order exactly as you want it, getting to choose from atop-shelf selection of products, and knowing exactly when you will get it, every time you make a purchase?
The perks of online cannabis shopping and delivery are as easy to rattle off as flavors of ice cream. Gone are the days of never knowing when exactly your order would arrive. And,again considering it's still illegal for cannabis to be used in public, the discrete nature of a doorstep delivery appeals to the Montreal cannabis user who wants to make a purchase but might not want to transport said purchase themselves.
Quality of the Product
Because the cannabis products sold online by recreational and medical vendors are all legally backed, the investment in their testing and preparation is far above that of the equivalent product out on the street. Whether its cannabis gummies, THC oils and concentrates, or actual flower, these online products undergo quality assurance analysis that is setting a standard in the cannabis industry. This is a good development, as positive research surrounding cannabis use continues to be presented by researchers.
Reviews
Who doesn't love a good deep dive into the hive mind? In the end, users probably spend the most amount of time on retail sites reading through reviews. How can anybody be blamed for it? There is no shortage of usefulness to being able to gather tonnes of feedback for any single product.
Imagine that you're in a dispensary. You see a strain of weed with an interesting name. You want to try it, but you feel uncertain about buying any without learning more. What if, at this point of purchase, you could access dozens of other people's opinions, giving you all kinds of different ideas about what to expect? Access to reviews uniquely improves the cannabis purchasing experience. It's easy to understand why.
Online vendors have made it a mainstay of their user experience. BudgetGreens, for example, features reviews along every one of its products so consumers can learn more about what they want to be. BudgetGreens even has a company reviews page, where customers can comment and leave feedback.
4. Conclusion
What is a perfect world, when it comes to buying and selling cannabis? That answer is still being defined. One thing that is clear is that, three years into the adventure of legal cannabis in Canada, all the stages of the system are still finding their footing.
Yet, in Montreal, some good things have begun to take shape in the cannabis market. The introduction of SQDC dispensaries, along with promises of more to come, have provided the first public place to come and buy cannabis products. The quality of these products has reached unforeseen levels. And, thanks to the power of the online marketplace, as well as evolving information regarding health conditions and cannabis's ability to treat them,obtaining a cannabis card and/or purchasing it online has never been easier.
What is also clear is that, as they have before, rules and regulations regarding cannabis in Montreal will change in the future. As they do, check back in here, and we'll keep you up to date on the best ways to buy your Montreal cannabis